Finding the best journal to publish your paper
Link to JournalFinder: https://journalfinder.elsevier.com/
JournalFinder
JournalFinder is a tool that can help you find the best journal to publish your articles. This tool is designed to:
Help you select suitable journals for your papers by matching your abstract to one of more than 2,200 Elsevier journals.
Enable you to work across multidisciplinary fields to identify possible journals
Highlight journals that offer open-access options and provide information on publication speeds and impact factors
How to use JournalFinder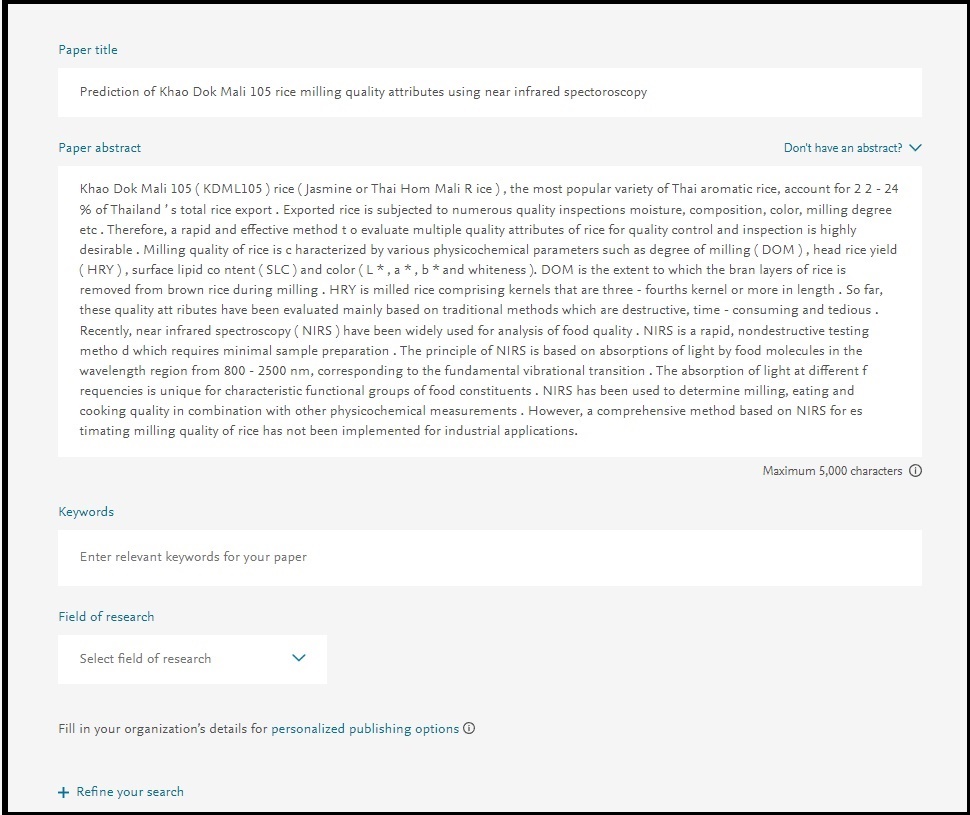 In the "Field of Research" column, you can select three research fields to refine the search.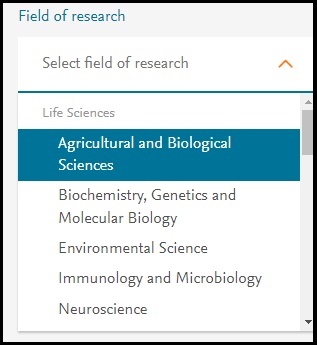 You may also limit the results by choosing the publication type, journal impact, and review and publication time.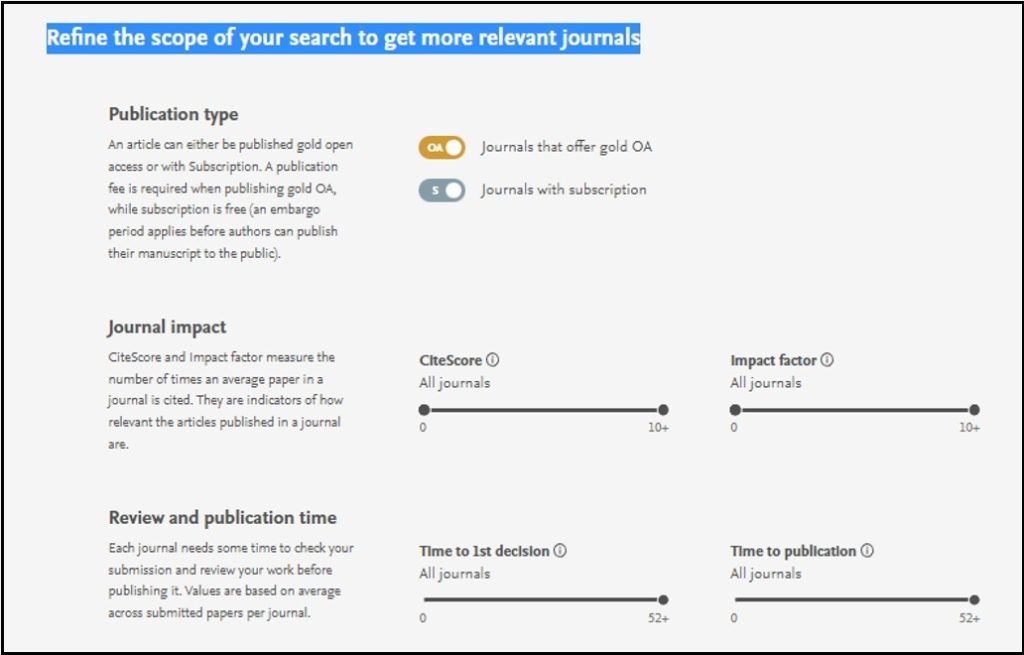 Click on the "Find journals" button. It will take you to the result page.
This research tool will show the search results. Each listing includes brief information about the journal name, text match score, CiteScore, Impact Factor, the average review speed of acceptance rate, and publication.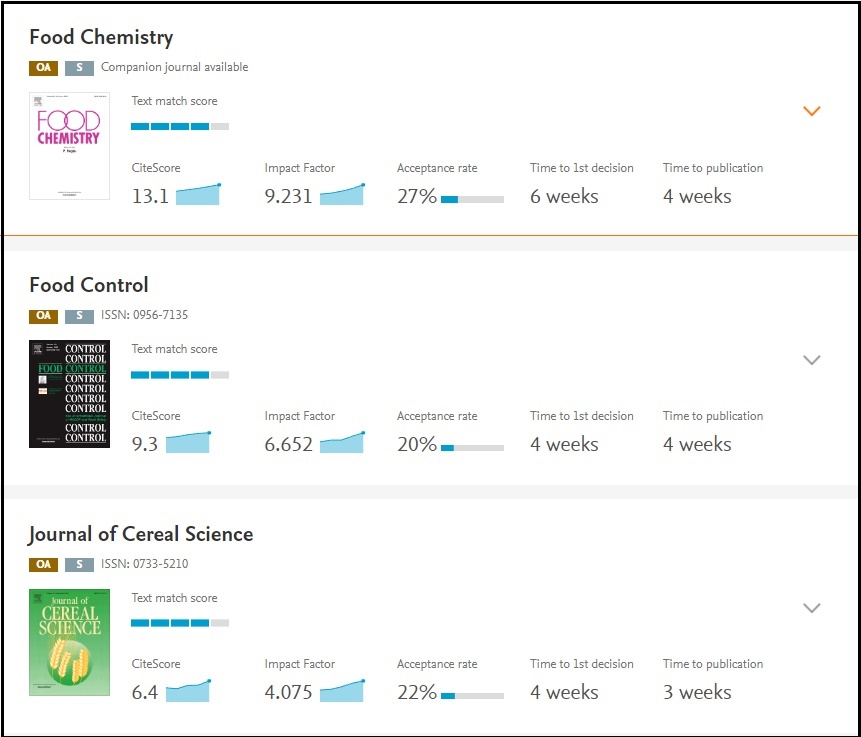 Click on your selected title for more details.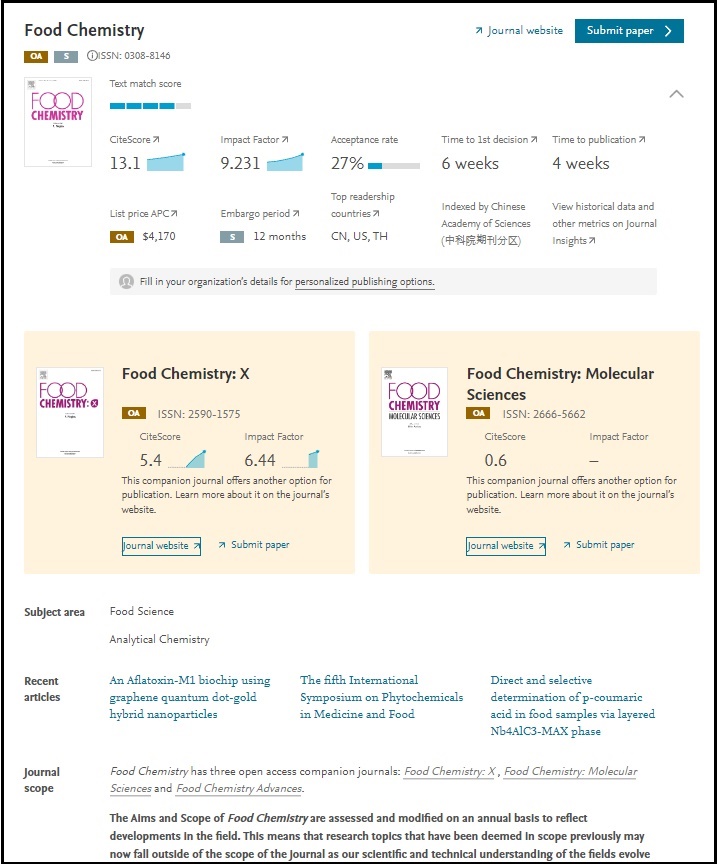 You will find more information about the Open Access fee, embargo periods, and the journal's scope. You will also find the link to the journal website and the link to submit a paper at the top of its information.