Request for Inter-Library Loan
AIT Library members can request for Interlibrary Loan Service if the required books are not available in AIT Library.
If the book required is not found in AIT Library, the patrons can check from other libraries at this URL link : http://uc.thailis.or.th/main/index.aspx. You may also contact the Reference Librarian for help.
When search result is received, please contact Reference Librarian, Reference Section, AIT Library to obtain Interlibrary Loan Form.
Loan Period
Depends on each library policy.
Contact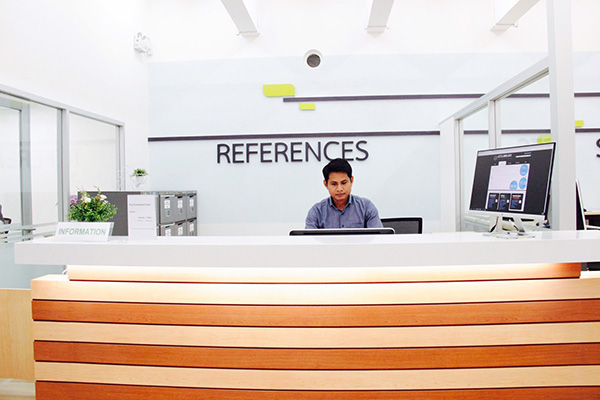 Please contact Reference Librarian for getting Interlibrary loan form.
Mr. Somporn Pakhethati
Reference Librarian
E-mail: sompornp@ait.ac.th
Tel. 02-5245852 Ext. 5852
Inter-Library Loan (ILL) Policies
Each person can borrow 3 items at a time. Loan period and overdue fine depend on each library policy.