Elsevier Researcher Academy
Elsevier Researcher Academy provides free access to e-learning resources designed to support researchers on every step of the research journey.
There are:
12 modules of research preparation
18 modules of writing for research
21 modules of the publication process
22 modules of navigating peer review
6 modules of communicating your research
You will learn:
how to obtain funding for your research and manage research data
how to improve your writing skills and publish a research paper in a journal with a high impact factor
how to review a paper effectively
how to respond to reviewer comments
how communicating your work can boost the impact of your research and help you garner a citation
To access Elsevier Researcher Academy, please click on the link below.
You may request to sign in to e-resources.
For how to create an Elsevier account, please follow the step below.
Click on the user icon at the top-right corner of the page.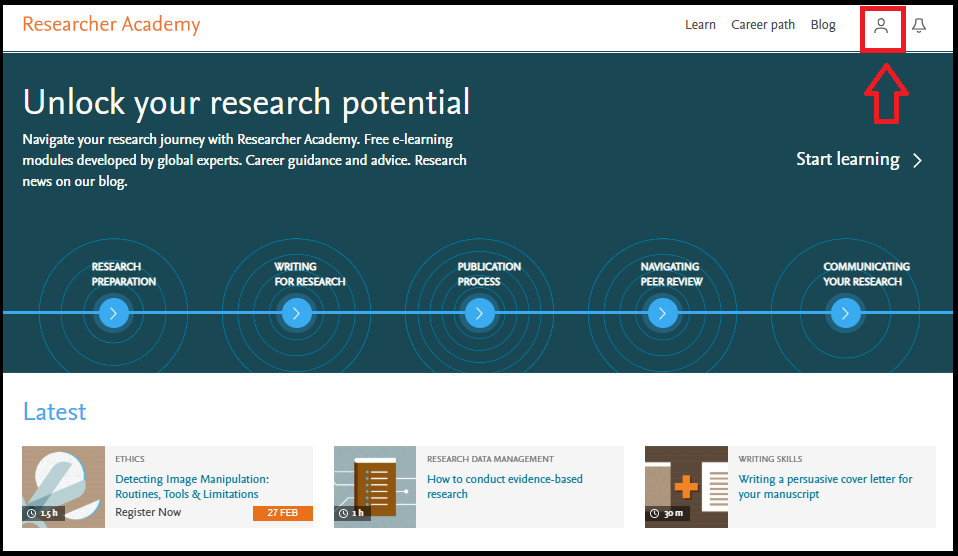 Click on the link "sign in".
Enter "Asian Institute of Technology".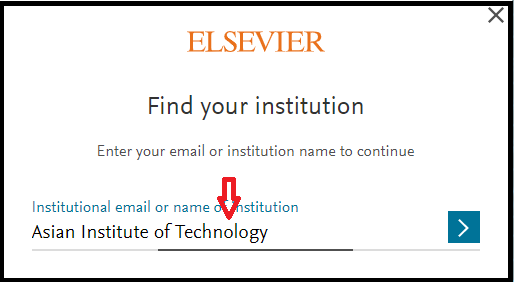 Enter institutional e-mail.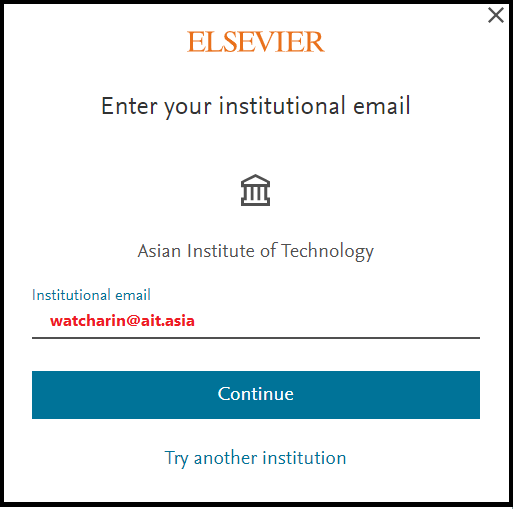 The system will send the confirmation e-mail.
Please check your e-mail and click on the confirmation link. You will find the page to enter your confirmation information.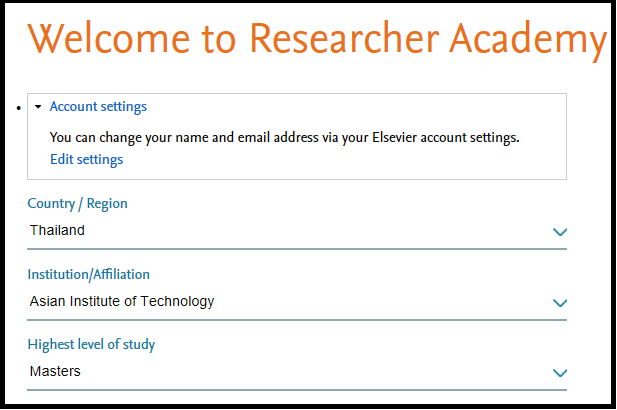 Then click on "Save Account" button.
At Researcher Academy, you'll get the latest research news, the most up-to-date advice, and hands-on guidance on several topics.
AIT Library will find more resources and information to support your studies and research.
Make your research happen.
AIT Library