Wiley Digital Textbooks (Until 31 March 2021)
Free access to Wiley Digital Textbooks on the e-Library platform. There are more than 18,000 titles of Digital textbooks available to access and read online.
Subject coverage:
Business & Economics, Science, Technology & Engineering, Medical, Computer, Social Science, Education, Mathematics, Psychology, Political Science, Philosophy, History, Architecture, Literary Criticism, Language Arts & Disciplines, Religion, Cooking, Health & Fitness, Law, Performing Arts, Art, Study Aids, Foreign Language Study, Self-Help, Music, Juvenile Nonfiction, Photography, Design, Family & Relationships, Nature, Biography & Autobiography, Sports & Recreations, Reference, Pets, Gardening, Body, Mind & Spirit, House & Home, Games, Humor, Craft & Hobbies, Drama, Juvenile Fiction, and Poetry.
Access rights: 3 concurrent access/2-day loan period
Trial period: From now – 31 March 2021
How to access e-Library
1. Please visit https://wileysgp.ipublishcentral.net/. You will be automatically authenticated if you are within the IP range (On-Campus). You should see the Asian Institute of Technology at the top right-hand corner of the page.

2. The e-Library will launch and prompt you to "Register" an account (if you are a new user).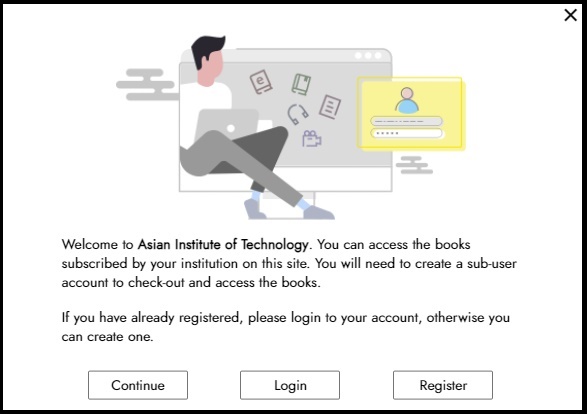 3. Please click on "Register" and create your account. If you are an existing user, please click on "Login."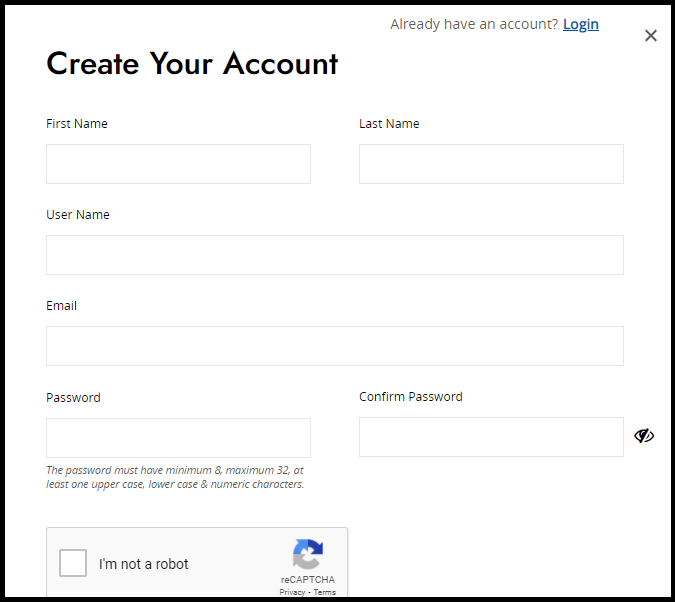 You will be able to search, browse, and check out the titles in the e-Library. (2-day loan period)
Please note:
The Library hopes this resource will be useful for your studies and research. Should you have any questions or need assistance, please send e-mail to library@ait.ac.th