Virtual Roundtable Discussion: SDG (19 March 2021)
AIT Library is pleased to invite you to attend a virtual roundtable discussion on "Sustainable Development Goals in Southeast Asia and Its Impact to Research" hosted by Springer Nature & Times Higher Education on 19 March 2021 from 1 – 4.30 p.m.
The discussion will be focused on research topics related to the Sustainable Development Goals (SDG). Sir Philip Campbell (Editor in Chief of Nature) will talk about:
Publisher role, regional research, and publication of SDG-related works, including Springer Nature journals and books published on the SDG (https://bit.ly/2P3W6XR.)
Impact ranking of the university for publications related to SDG on Time Higher Education (THE). The representatives from THE will also provide information on the impact ranking metrics.
Agenda: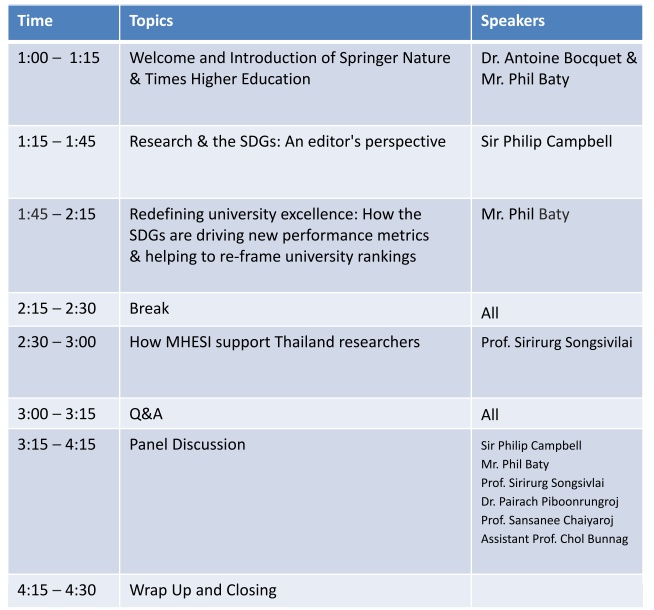 To register, please click on this link https://bit.ly/2ZnDYfG.
A confirmation email will be sent to you with link info for this event. 
We look forward to seeing you at a virtual event.
Should you need any further information, please feel free to contact library@ait.ac.th