Search: https://www.webofscience.com/wos/woscc/basic-search
Web of Science (WoS) is one of the abstracts and citations database that AIT Library has renewed the subscription of this database for 2022. This database includes the bibliographical information of scholarly articles from more than 22,940 titles of peer-reviewed journals worldwide. It is used both as a dataset supporting your research and a research tool to check the journal impact factor, quartile, and rank in the subject category.
All cited references for all publications are fully indexed and searchable.
Search across all authors and all author affiliations.
Track citation activity with Citation Alerts.
See citation activity and trends graphically with Citation Report.-
Use Analyze Results to identify trends and publication patterns.
Access period: 2001 – present
Number of Titles: more than 22,940 titles
Subject Coverages:
Sciences
Social sciences
Arts and humanities
Navigate the full citation network.
The updated user guide for Web of Science is below.
Web of Science™ My Research Assistant application is available on IOS and Android.
To download this application, please visit the link below.
Off-campus access to the Web of Science through mobile devices, you will be required to install Open VPN.
Please try to use this application to empower your search.

How to find impact factor in Web of Science
Go to Web of Science at https://www.webofscience.com/wos/woscc/basic-search
Choose "Publication Titles" from the dropdown list. Then, enter the journal-title in the search box and click on the "Search" button.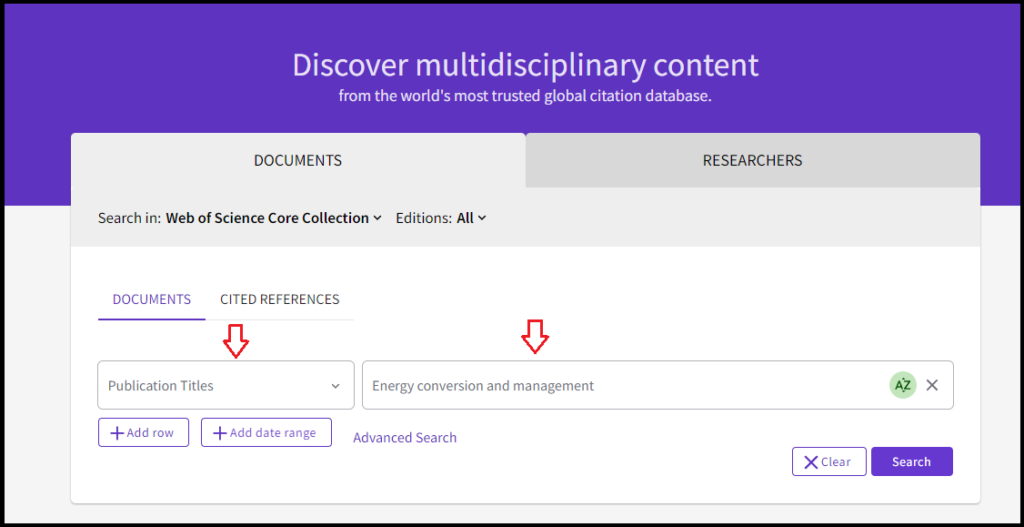 3. You will see the article list. Please click on the journal-title.

4. You will see the journal impact factor, quartile, and rank in the subject category.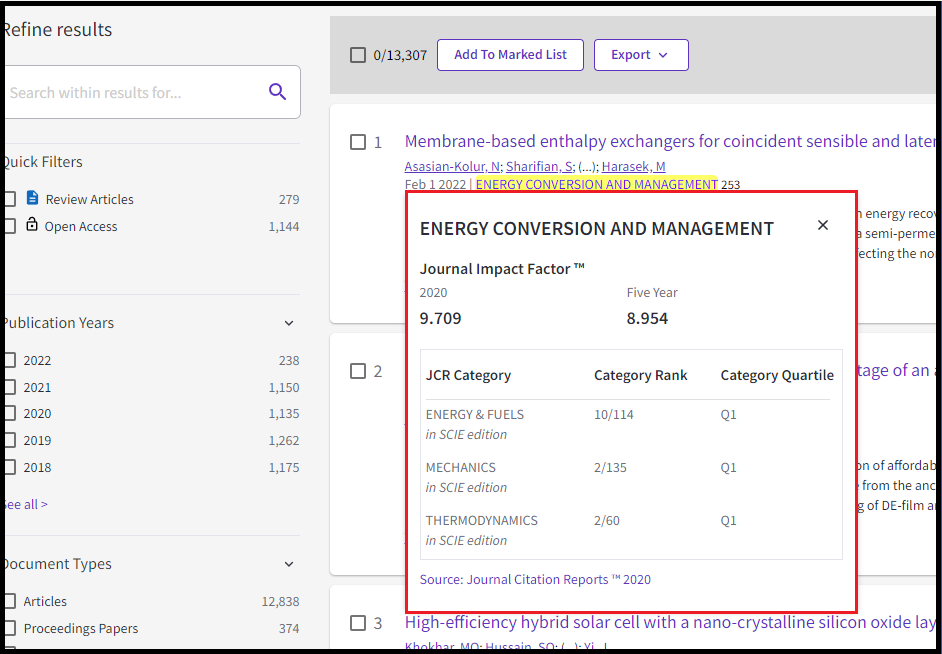 Alternatively, you can search by topic. Then, click on the journal-title that appeared under the article information. A window of impact factor information will be displayed.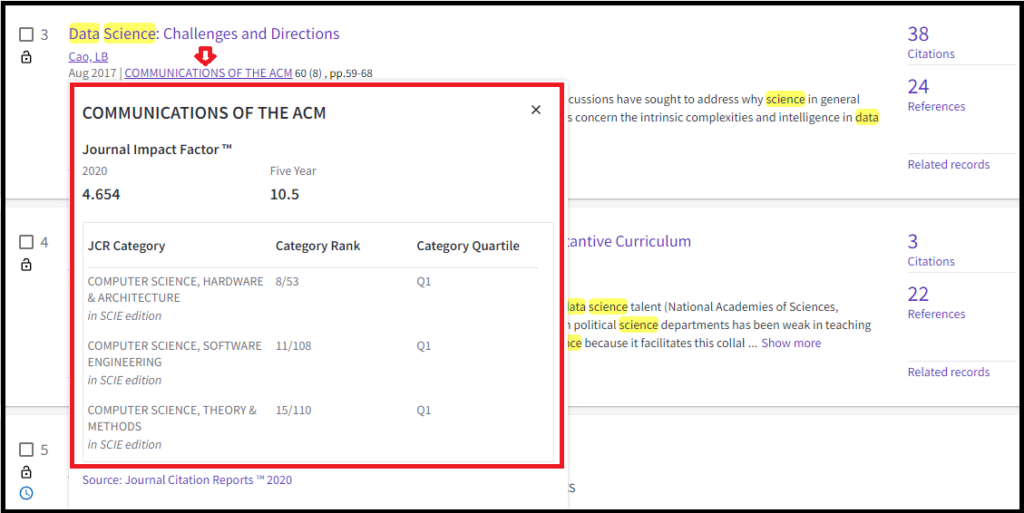 Video Tutorials
Web of Science: Your First Step to Research Discovery
Please click on this link: https://share.vidyard.com/watch/t5smrG2abYV6SUnV4DjCNT?
NOTE
Current AIT students, faculty, and staff can access the online databases or e-book databases from off-campus by using a Virtual Private Network connection (VPN).
How to set up VPN, please visit this link
http://library.ait.ac.th/2019/04/20/off-campus-access-to-e-resources/
Last updated: 3 Mach 2022