How to publish an eBook with Elsevier. (11 Nov. 2020: 3 PM Bangkok Time)
Are you interested in publishing your eBooks with Elsevier?
This is a good opportunity for you to join the online workshop on "How to publish an eBook with Elsevier."
Date & Time: Nov 11, 2020 03:00 PM (Bangkok Time)
Topics:
Data-Driven Editorial Strategy
Book Authoring
Drafting of a Successful Book Proposal
Book Publication Cycle
Basic Criteria of Book Indexing in Scopus
Q&A
Register: https://elsevier.zoom.us/webinar/register/WN_7xrM3WIrTJOhvdy7M9q97g?timezone_id=Asia%2FBangkok&fbclid=IwAR1bvxkHWWHUUGcwstmLz8WH-7S2m_tblsPWLJ0_oiEXISeI6lfb_c-Z3cw
Speaker : Charlotte Cockle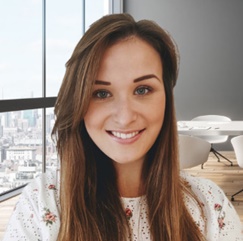 Charlotte Cockle is the Publisher for Agriculture, Biological and Food Sciences at Elsevier. She leads an international team of acquisitions editors that research, acquire, develop and publish research reference content under Elsevier's Academic Press imprint for over 22 disciplines. She holds a Bachelor of Science degree in Human Genetics from the University of Nottingham, UK, and after spending time as a Research Assistant at the Royal Veterinary College, London, she joined Elsevier in 2015.
Thank you for your participation. Please feel free to share this information with your colleagues and friends.