Workshop on How to Build Productive Research Collaborations and Communities in Southeast Asia? 6 Nov. 2020 (8-10 AM)
We are excited to invite you to the next workshop on How to Build Productive Research Collaborations and Communities in Southeast Asia?
This is an opportunity to understand, learn, and ask questions about how Southeast Asia's researchers can work together in this challenging time to build productivity and collaboration. Prominent experts from government and academic institutions will share best practices and experiences on this issue.
Date and Time: Friday, 6th November 2020
08.00-10.00 AM (Indonesia-West Indonesia Time and Thailand)
09.00-11.00 AM (Philippines, Singapore, Malaysia, Vietnam, and Brunei)
Please register in advance: http://Bit.ly/ELEX20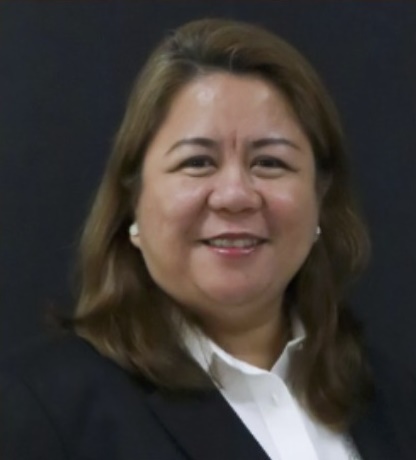 Topic: How the research ecosystem can survive and thrive during and after Covid-19: the government perspective
Speaker: Dr. Rowena Guevara
Dr. Rowena Cristina L. Guevara is the Undersecretary for Research and Development of the Department of Science and Technology (DOST). Dr. Guevara is seconded from the University of the Philippines Diliman where she is Professor XII at the Electrical and Electronics Engineering Institute, specializing in speech and audio signal processing, time-frequency analysis and synthesis, and artificial intelligence. As Undersecretary for R&D, Dr. Guevara supervises 4 DOST Councils, 7 DOST Research and Development Institutes, and the Technology Application and Promotion Institute (TAPI). Further, Dr. Guevara oversees the management of the DOST R&D funds, bilateral and multilateral linkages, and the DOST Special Projects Division, which provides technical and administrative support to DOST in the management of DOST-Grants-In-Aid (DOST-GIA) Program. Dr. Guevara also leads the DOST Science for Change (S4C) Program.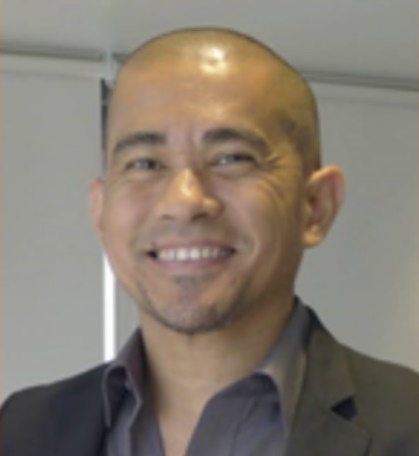 Topic: Organizing multi-disciplinary virtual research teams to deal with emerging issues
Speaker: Prof. Raymond Tan
Raymond R. Tan is a Professor of Chemical Engineering and University Fellow of De La Salle University and an Academician of the Philippine National Academy of Science and Technology. He has more than 300 publications, over 7000 citations, and an h-index of 44 in the Scopus database. Based on Google Scholar citations, Prof. Tan ranks among the top researchers in the world in the subject areas of process integration and process systems engineering. He is editor-in-chief of Process Integration and Optimization for sustainability, subject editor of Sustainable Production and Consumption, and associate editor of Cleaner Engineering and Technology. He also serves as an editorial board member of Clean Technologies and Environmental Policy and the International Journal of Supply Chain and Operations Resilience. He is the author of the book Process Integration Approaches to Planning Carbon Management Networks and Input-Output Models for Sustainable Industrial Systems.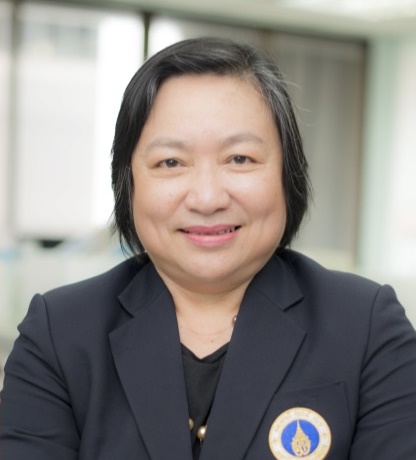 Topic: How to initiate and sustain research collaboration
Speaker: Prof. Jetsumon Prachumsri
Jetsumon (Sattabongkot) Prachumsri is a Director of Mahidol Vivax Research Unit, Center of Excellence for Malaria, and a Deputy Dean for Research, Faculty of Tropical Medicine, Mahidol University. She has more than 250 published authored/co-authored articles under Sattabongkot J. and Prachumsri J., over 7400 citations received, and an h-index of 45 in the Scopus database. Base on SciVal, she ranks among the top 500 researchers in the world in the subject areas of Plasmodium Vivax, as well as other human malaria parasites. As the Director, she leads the research team, which is one of a few research groups in the world that consistently work on the P. vivax parasite. Prof. Jetsumon has received multiple international and domestic scientific awards. She has a wide range of international collaborations, including with the Walter & Eliza Hall Institute, Australia; Pennsylvania State University, USA; and Osaka University, Japan.
Notes:
Free of charge.
Generic e-certificate will be provided.
Webinar via Zoom.
Zoom Link will be given to you via email.
Please join the webinar using link, not the meeting ID.
Thank you for your participation. Please feel free to share this information with your colleagues and friends.
Sincerely yours,

AIT Library
Website: http://library.ait.ac.th
Facebook: https://bit.ly/3a2ScpZ