Prof. Thammarat Koottatep (Professor and academic chair in Marine Plastics Abatement Program, SERD, AIT) donated a new book to AIT Library.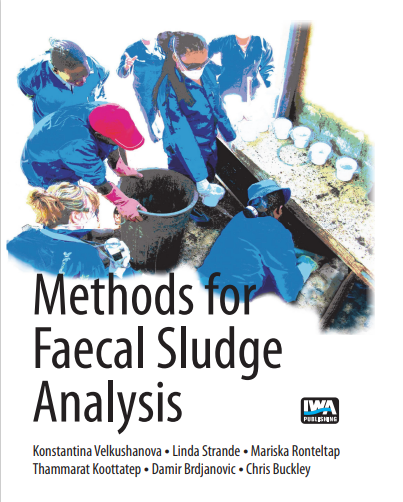 ---
The book titled "Methods for Faecal Sludge Analysis" was edited by prof. Thammarat and his team. It was published in 2021 by IWA Publishing.
DOI: https://doi.org/10.2166/9781780409122
ISBN electronic: 9781780409122
This book aims to provide a basis for standardised methods for the analysis of faecal sludge from onsite sanitation technologies, for improved communication between sanitation practitioners, and greater confidence in the generated data.
The contents include the background information on types of faecal sludge, methods for sample collection, health and safety procedures for handling, case studies of experimental design, an approach for estimating faecal sludge at community to city-wide scales, modelling containment and treatment processes, recipes for simulants, and laboratory methods for faecal sludge analysis currently in use by faecal sludge laboratories.
Two copies of this title are now available for borrowing at the Library. To download the pdf version, please click on the link below. https://iwaponline.com/ebooks/book/823/Methods-for-Faecal-Sludge-Analysis
On behalf of AIT library, we would like to thank you again for your kind contribution and book donation. Your book is valuable and can be supported our studies and researches.
More information about Prof. Thammarat Koottatep: https://eecc.ait.ac.th/member/dr-thammarat-koottatep/